Change your life
.
For good
.
through Neurofeedback training
I started the training with my concentration all over the place. The benefit of bio-feeedback is that you can see the rate at which you are improving… the feedback is immediate. In as little as 10 sessions I stared noticing marked improvements in my focus, creativity and performance. I highly recommend this kind of training. The benefits of the training has not only translated to my workplace performance but also towards my emotional resilience and overall wellbeing. It was everything I expected and more.
Neurofeedback changed my life. It changed how i look at life and how i deal with issues in my life. I give it a 10/10 and highly recommend it.
I started the Peak Performance Training with no idea in mind of what kind of outcome I could realistically expect. I did 2 of the 10 sessions early morning before work and the brilliant focus I managed on those 2 days particularly, hugely impressed me. Your mind is trained in choosing the route of top performance. The sessions also indicated clearly when my brain was tired and gave me so much to work with in my daily approach towards rest and taking care of my brain.
Neurofeedback really helped me to regain control of my life. After falling into depression I found myself at times contemplating wheather I would ever get out of this situation and be my "old self" again. It is something that is hard to explain to someone. I was refured to Dr. Charlene and I have to say it has really changed my life. I feel happiness again after almost 2 years. Dr. Charlene is fantastic and an awesome persone. She explaied the entire process of neurofeedback and how it works, and the weekly sessions were great. I could feel a change week by week. Today I am back to being my "old self" thanks to Dr. Charlene, and it is wonderful.
A brain map, also referred to as a qEEG (quantitative electroencephalogram), records digital EEG signals which are processed, transformed, and analysed using complex mathematical algorithms. It provides additional insight in conjunction with other diagnostic evaluations in order to obtain a precise diagnosis, and specific treatment response evaluation.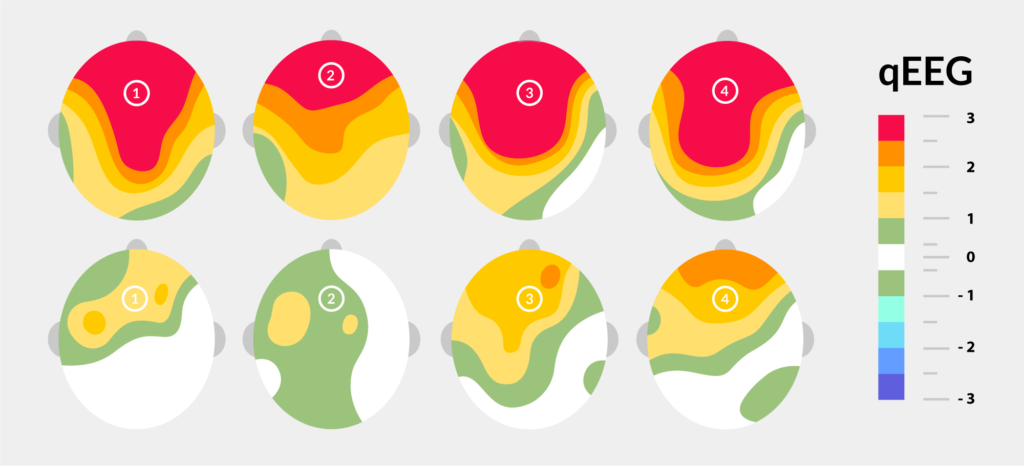 1. Eat less sugar Sugar has many negative effects on the brain. It can lead …
There are numerous benefits to Neurofeedback.